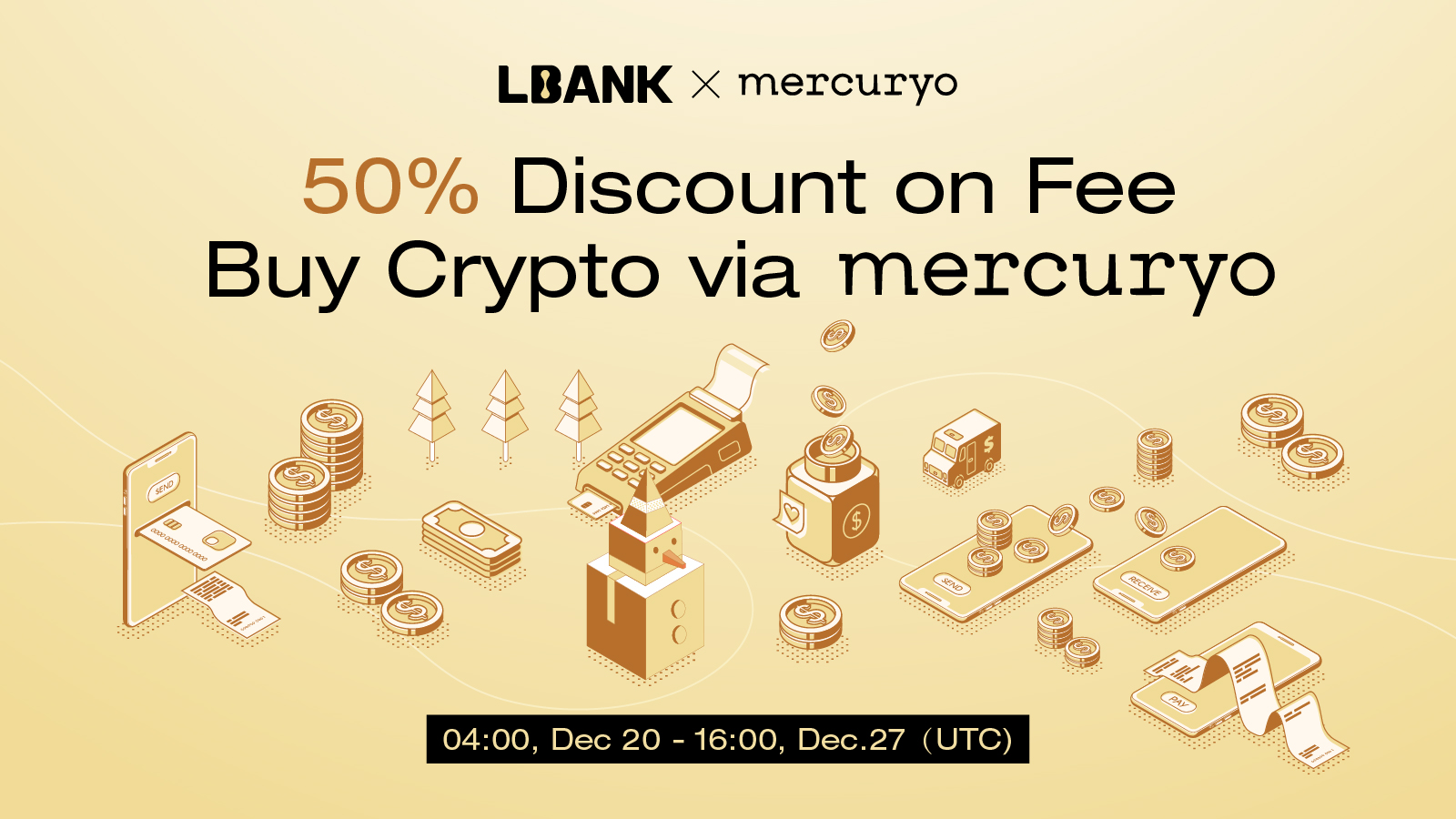 Dear LBank Users,
To celebrate Christmas, LBank and Mercuryo jointly hosted a "50% Discount on Fee - Buy Crypto via Mercuryo" event. During the activity period, the Mercuryo page will immediately display the price with a 50% discount on the fee, and users can purchase directly.
Activity Period:
From 04:00 on Dec 20, 2022, to 16:00 on Dec 27, 2022 (UTC)
How to Join:
Go to Buy Crypto > choose Credit/Debit Card > choose Mercuryo.
A 50% Discount on fees applies to all Mercuryo-supported fiats!
Supported payment methods: Visa, Master Card, Apple Pay
Click here to download for iOS or Android
LBank Community
Find us on:
Telegram: https://t.me/LBank_en
Twitter:https://twitter.com/LBank_Exchange
Facebook: https://www.facebook.com/LBank.info
Medium: https://medium.com/LBank
LinkedIn: https://www.linkedin.com/company/lbank
If you have problems, please contact LBank official email: service@lbank.info, and we will provide sincere, friendly and immediate service. We also welcome you to join LBank official English community to discuss the latest issue (Telegram): https://t.me/LBank_en.