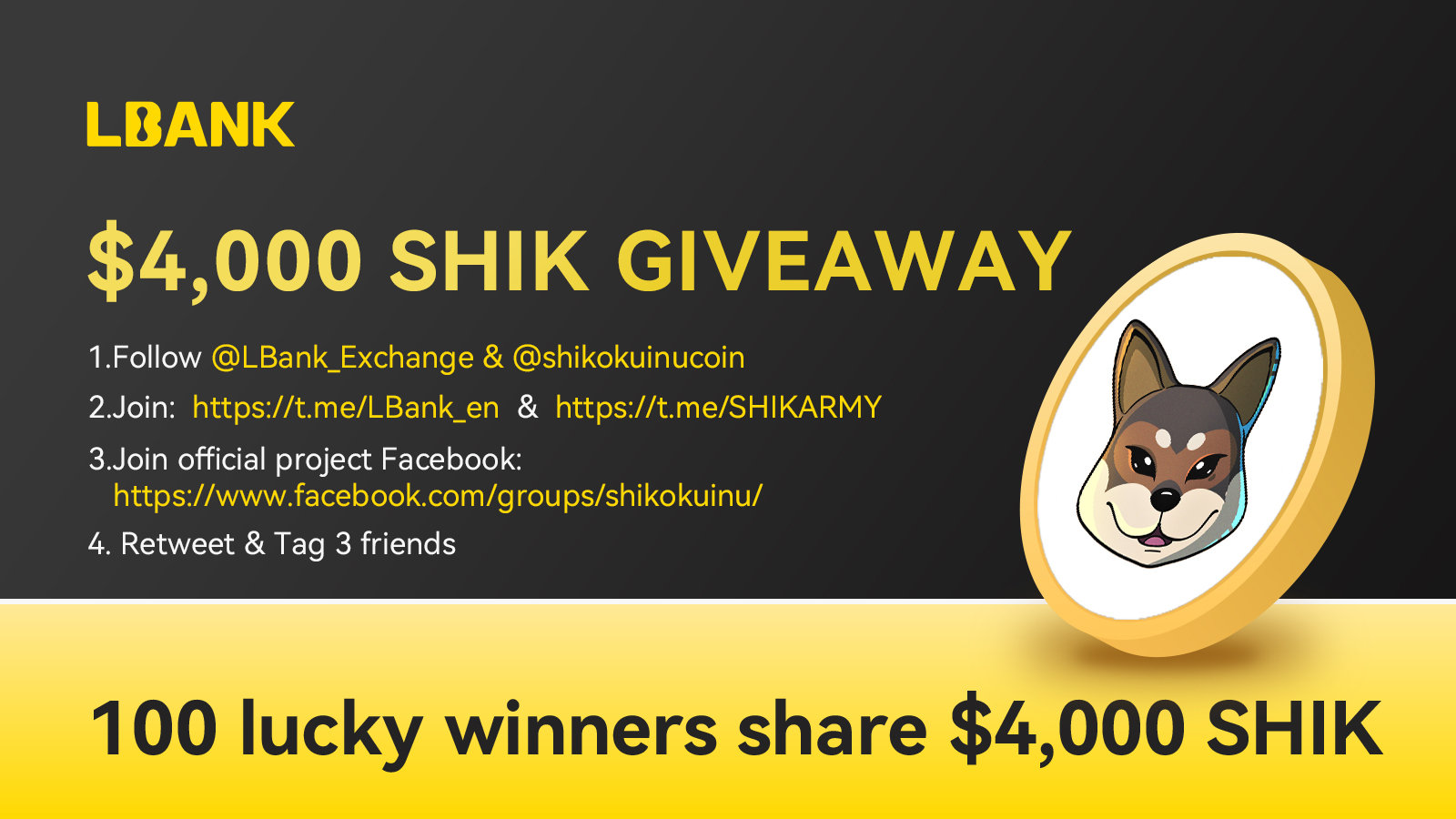 Dear LBank Users,
In order to reward users, we are giving away a total of $4,000 SHIK in our SHIK Twitter Airdrop.
Period: January 9th 9:00 - January 16th 9:00 (UTC)
Twitter Airdrops - $4,000 SHIK Giveaway!
>>> Step 1: Follow @LBank_Exchange and @shikokuinucoin
>>> Step 2: Join https://t.me/LBank_en & https://t.me/SHIKARMY
>>> Step 3: Join official project Facebook
>>> Step 4: Retweet & Tag 3 friends
>>> Step 5: Fill out the form
Event Rules:
After completing the above steps, LBank will randomly choose 100 lucky users to share $4,000 SHIK.
Note:
1. The prize will be distributed to your account within 10 workdays after the promotion ends.
2. LBank reserves the right to cancel or amend the promotion and related rules at our sole discretion.
Click here to download for iOS or Android
LBank Community
Find us on:
Telegram: https://t.me/LBank_en
Twitter:https://twitter.com/LBank_Exchange
Facebook: https://www.facebook.com/LBank.info
Medium: https://medium.com/LBank
LinkedIn: https://www.linkedin.com/company/lbank
If you have problems, please contact LBank official email: service@lbank.info, and we will provide sincere, friendly and immediate service. We also welcome you to join LBank official English community to discuss the latest issue (Telegram): https://t.me/LBank_en.