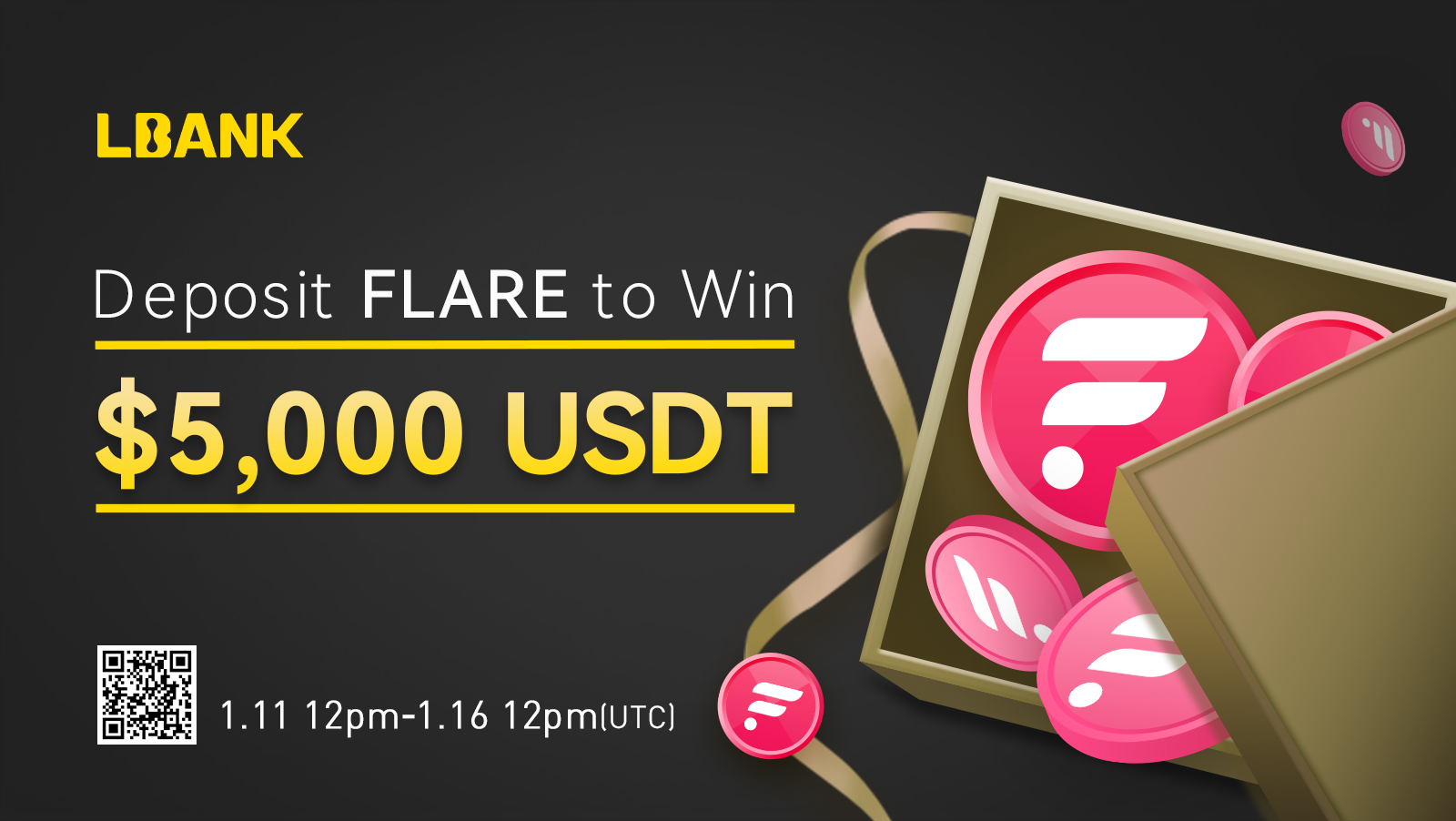 Dear LBank users,
To celebrate the listing of FLARE, we will give away $5,000 USDT in our FLARE Deposit Competition Events!
Period: 1.11 12pm- 1.16 12pm (UTC)
Rewards Pool of deposit airdrop: $5,000 USDT
Rules:
Users will be ranked in terms of the net FLARE deposit volume on their LBank account during the deposit competition period. The top 10 users with the highest deposit volume will be rewarded with the following prizes:
Top 1 - 800 USDT
Top 2 - 400 USDT
Top 3 - 200 USDT
Top 4-10 - share 600 USDT according to the deposit proportion
In addition, 100 users will be randomly selected, and each will receive 30 USDT.
*The minimum net deposit amount is no less than $100 FLARE.
Note:
Net deposit=Deposit amount - withdrawal amount

All the rewards will be sent within 10 business days (not including national holidays, and weekends) after the competition concludes.

LBank reserves the right to cancel or amend the activity rules at our sole discretion.
Click here to download for iOS or Android
LBank Community
Find us on:
Telegram: https://t.me/LBank_en
Twitter:https://twitter.com/LBank_Exchange
Facebook: https://www.facebook.com/LBank.info
Medium: https://medium.com/LBank
LinkedIn: https://www.linkedin.com/company/lbank
If you have problems, please contact LBank official email: service@lbank.info, and we will provide sincere, friendly and immediate service. We also welcome you to join LBank official English community to discuss the latest issue (Telegram): https://t.me/LBank_en.