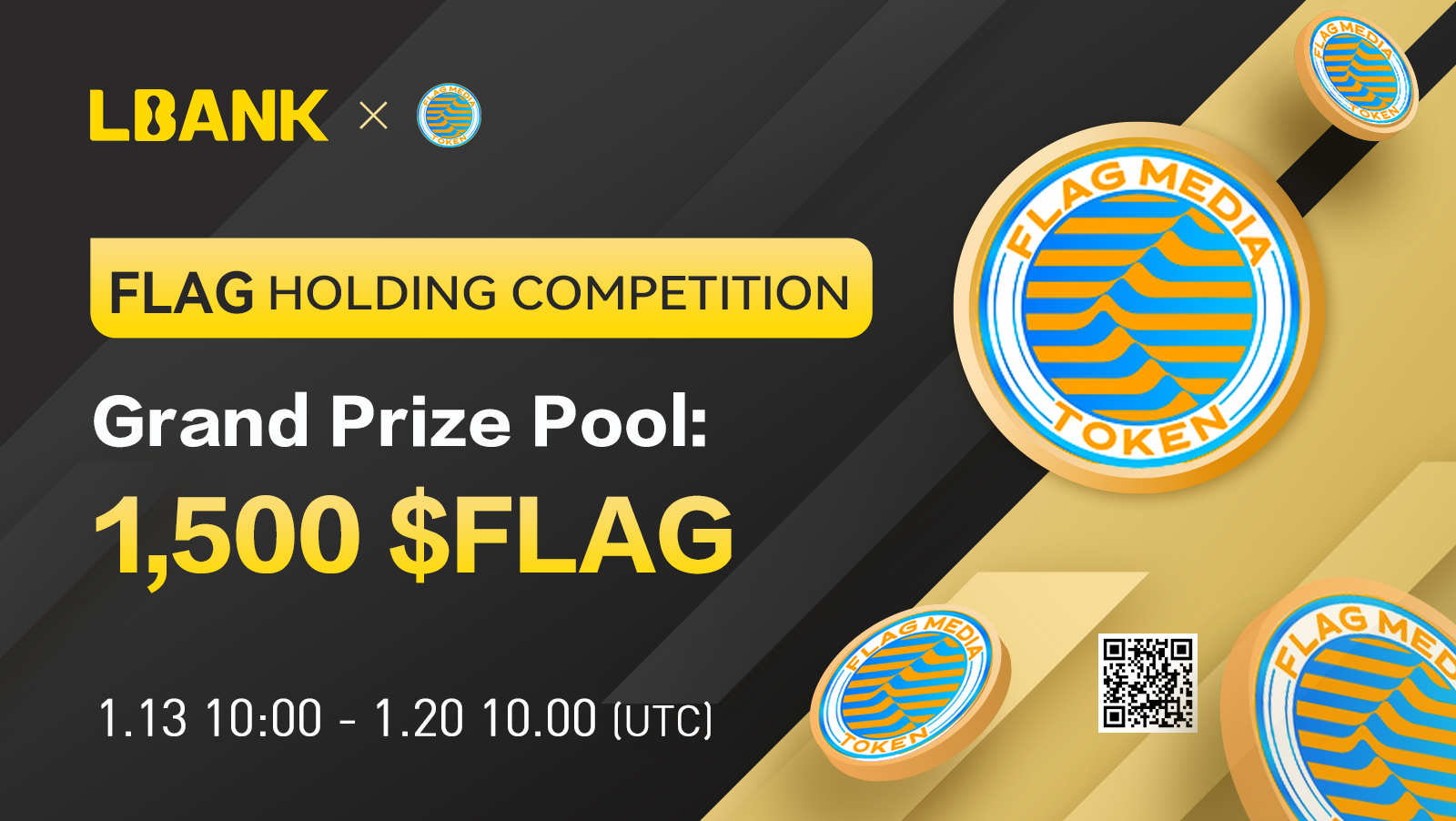 Dear LBank users:
In order to reward users, LBank will launch FLAG Hold&Earn at 10:00 on January 13, 2023 (UTC), The details are as follows:
Total Reward: 1,500 $FLAG
Activity Period: 2023.1.13 10:00- 2023.1.20 10:00 (UTC)
Rules:
During the event, a snapshot of $FLAG holdings will be taken at a random time every day. Holding Airdrop is carried out according to the proportion of the number of positions held. The top 20 users with the most positions will be rewarded with 50 $FLAG each, and other 40 users randomly selected will be rewarded with 12.5 $FLAG.
The minimum holdings of users participating in the event are 40 $FLAG.
Note:
1. The prize will be distributed to your account within 10 workdays after the promotion ends.
2. Wash trading and any cheating conduct are prohibited. Otherwise, LBank has the right to deprive the prize, even freeze the account.
3. LBank reserves the right to cancel or amend the promotion and related rules at our sole discretion.