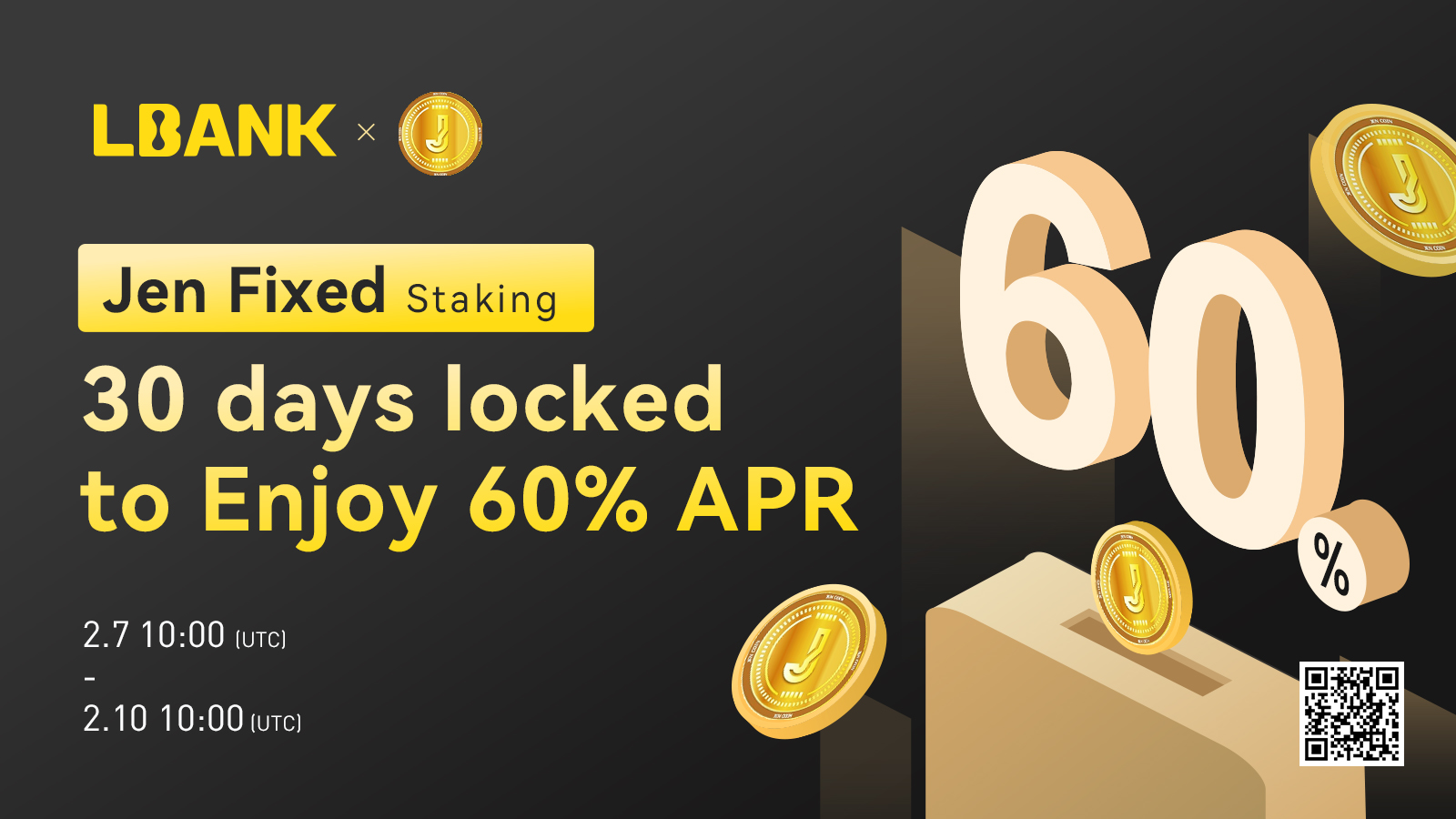 Dear LBank users:
In order to reward users, LBank will open JEN(Jencoin) Fixed Deposit with an annual return of 60%. The details are as follows:
Participation Time: 2023.2.7 10:00 - 2023.2.10 10:00 (UTC)
Support Asset: JEN(Jencoin)
Participation Method: users need to register the assets on the "Fixed Deposit" page.
Locking Period:30 days
Annualized Return:60%
Total Supply: 1,000,000 JEN
Minimum Interest-bearing Amount: 200 JEN
Maximum Interest-bearing Amount: 100,000 JEN
※ End the lockup period, repay capital and interest. Does not support advance unlocking, until the lockup is finished.
Click 「Fixed Deposit」to participate
* LBank reserves the right of final interpretation of this activity.
Click here to download for iOS or Android
LBank Community
Find us on:
Telegram: https://t.me/LBank_en
Twitter:https://twitter.com/LBank_Exchange
Facebook: https://www.facebook.com/LBank.info
Medium: https://medium.com/LBank
LinkedIn: https://www.linkedin.com/company/lbank
If you have problems, please contact LBank official email: service@lbank.info, and we will provide sincere, friendly and immediate service. We also welcome you to join LBank official English community to discuss the latest issue (Telegram): https://t.me/LBank_en.