LBank NFT trading platform has two sections, namely Marketplace and Auction Market. Marketplce is where users can buy the NFT artworks they like at the set price, while in Auction Market, users will bid for it with an opportubity to win 10% of the price spread as rewards. The bidders' payment for auction will be frozen until a higher bid comes up or auction ended.
1. Log In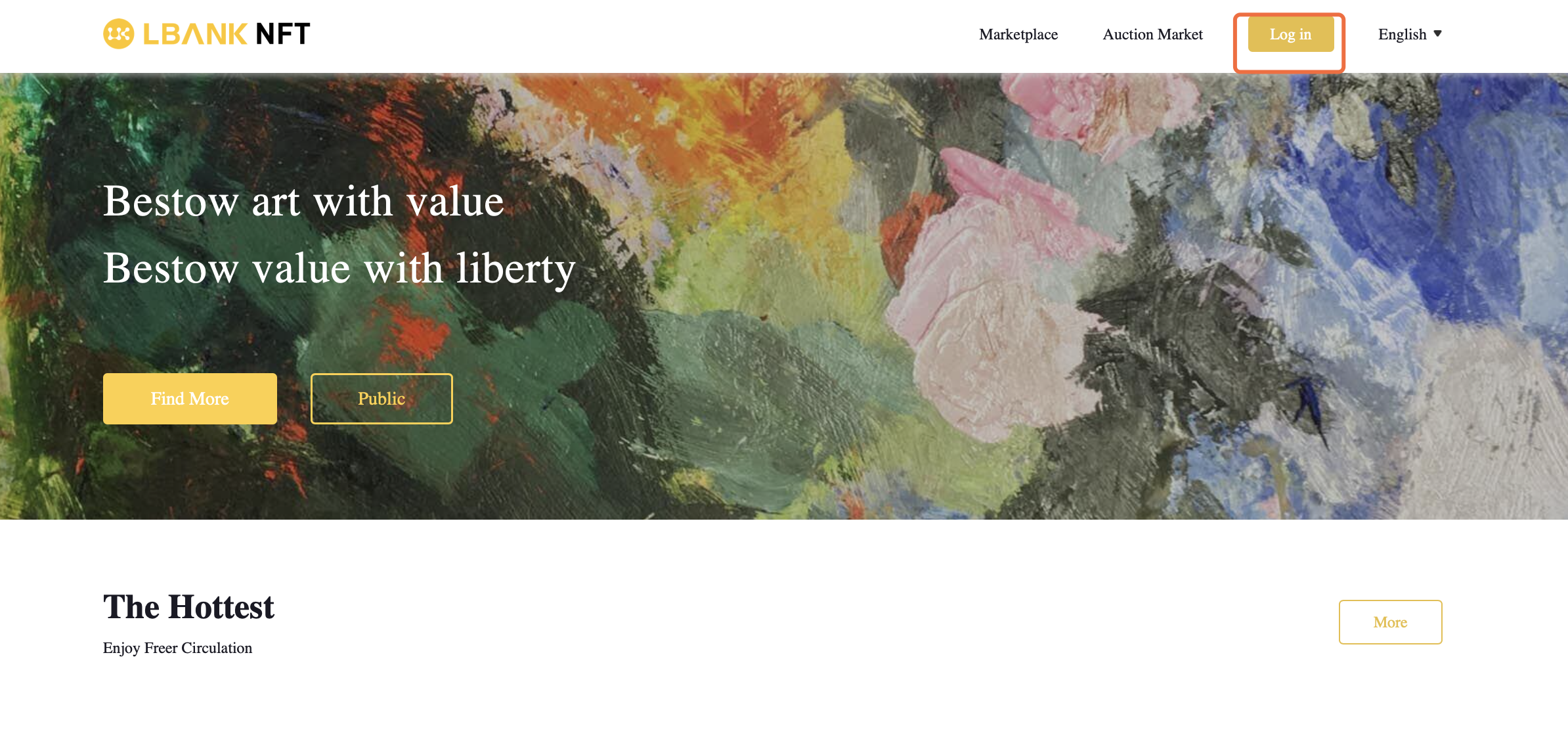 2. Choose 'Public'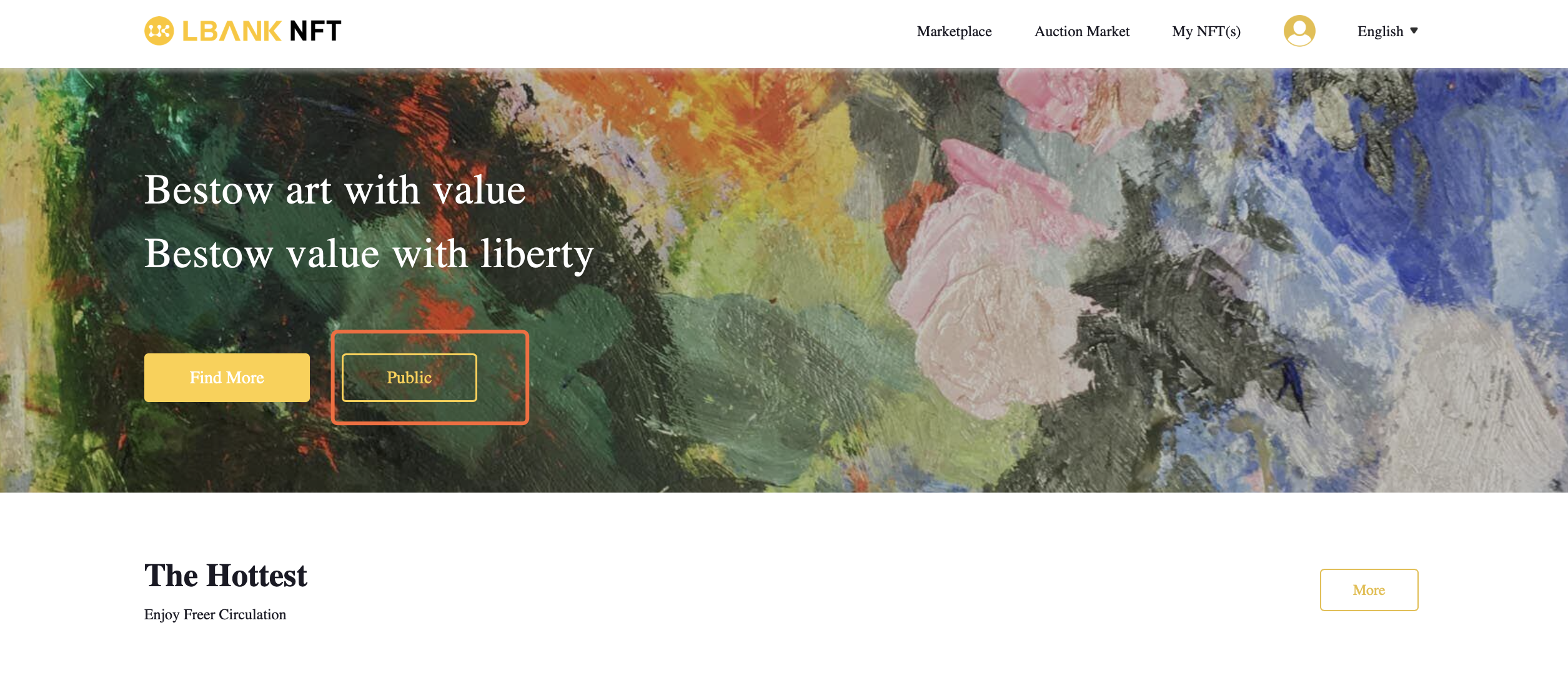 3. Upload your work and set the price and payment crypto (LBK or USDT). Complete details with name and description. Click 'Confirm' and wait to be approved.
The creators may keep their works labled until the buyer finished the payment.
1. Upload your work and choose 【Auction】. Set the starting price.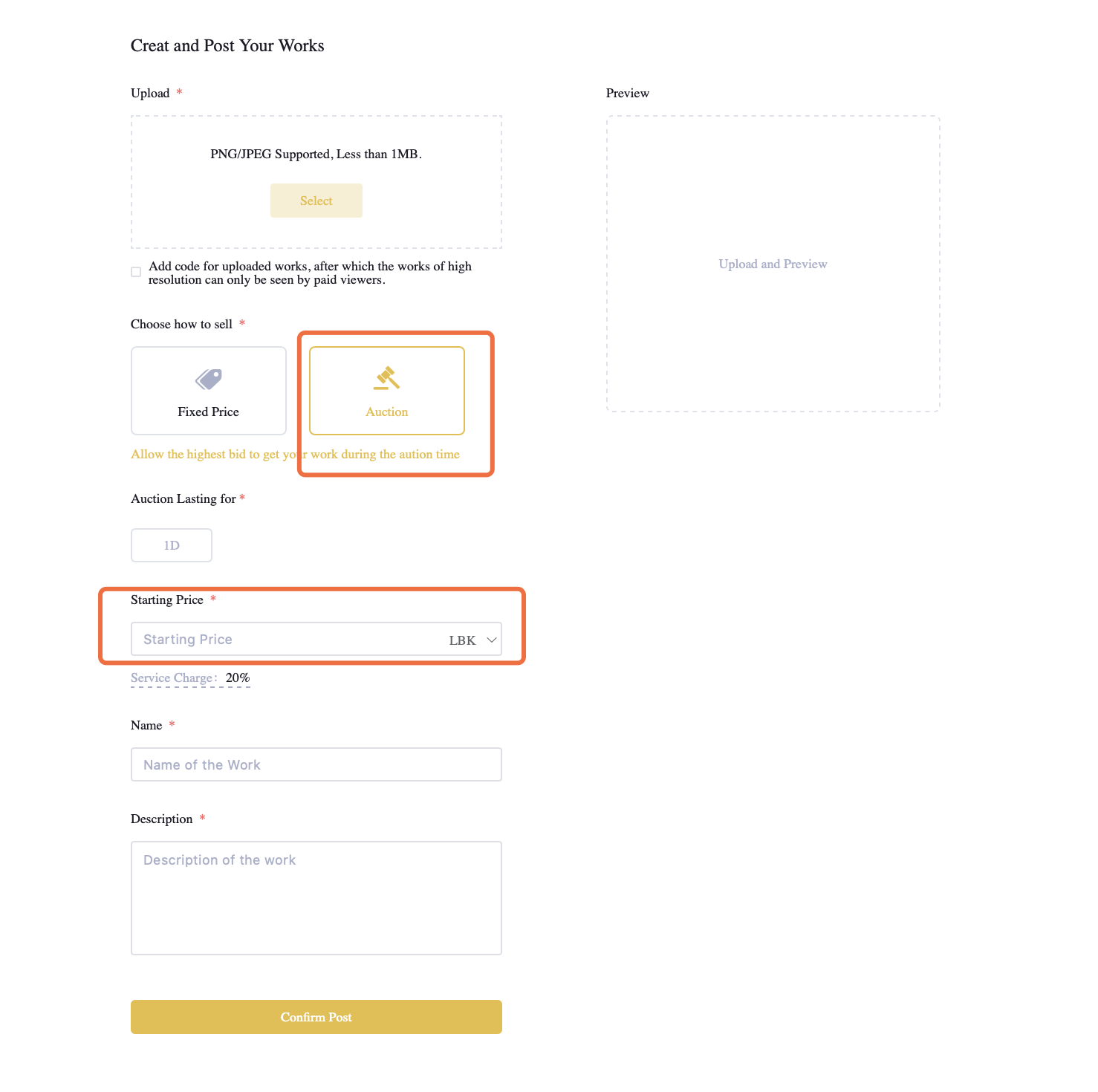 2. How to generate returns in LBank NFT Auction Market?
Both bidders and the author will get 10% of the auction price spread as rewards.
Your auction payment will be unfrozen immediatly after another bid comes up. Meanwihle, you will get 10% of the price spread as rewards when the next buyer makes the bid.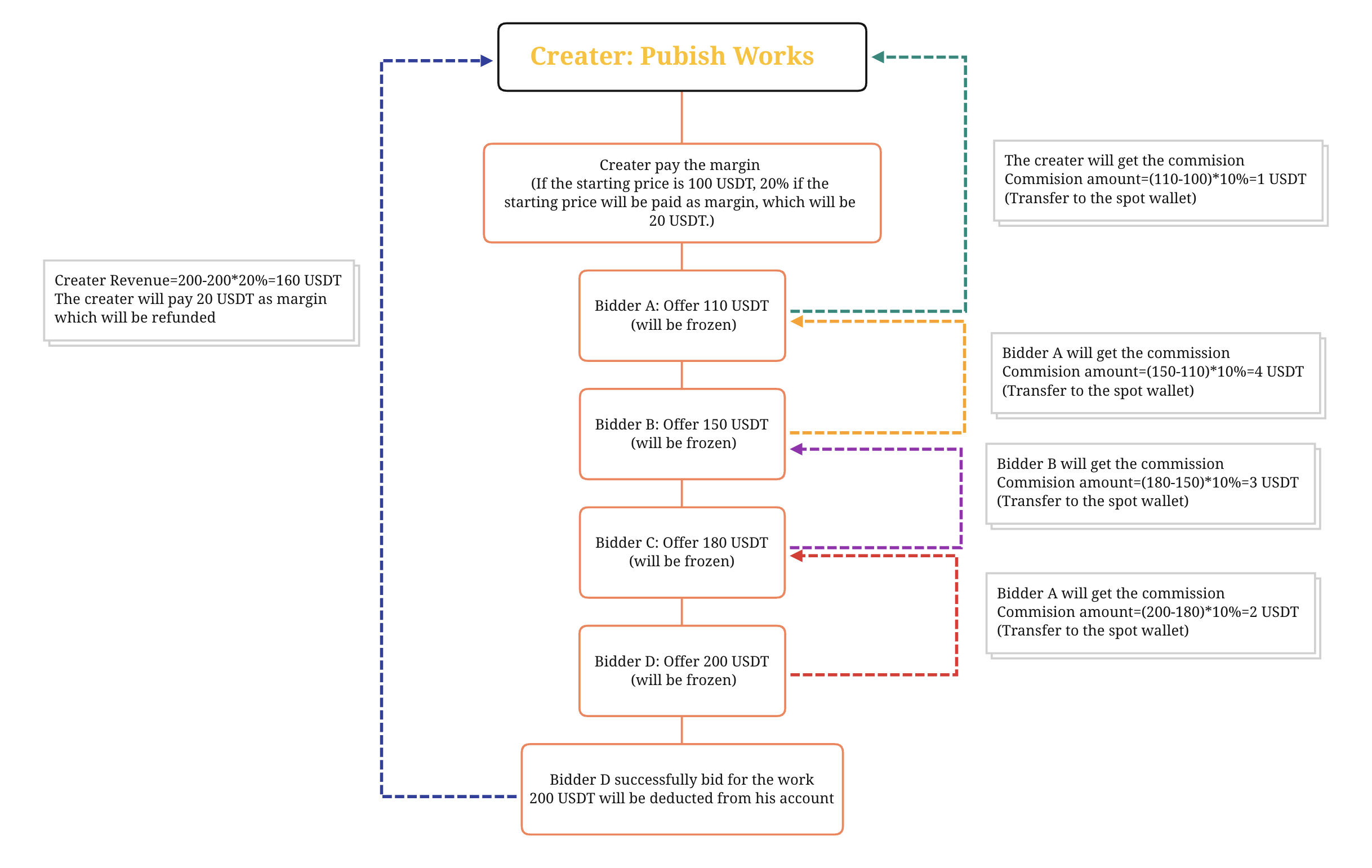 LBank Community
Find us on:
Telegram: https://t.me/LBank_en
Twitter: https://twitter.com/LBank_Exchange
Facebook: https://www.facebook.com/LBank.info
Medium: https://medium.com/LBank
LinkedIn: https://www.linkedin.com/company/lbank
---
If you have problems, please contact LBank official email: service@lbank.info, and we will provide sincere, friendly and immediate service for you. We also welcome you to join LBank.info official English community to discuss the latest issue, (Telegram): https://t.me/LBank_en.