Dear LBank users,
To celebrate the listing of GARI(Gari Network), we will give away 20,000 USDT
in our GARI deposit airdrop, and trading competition Events!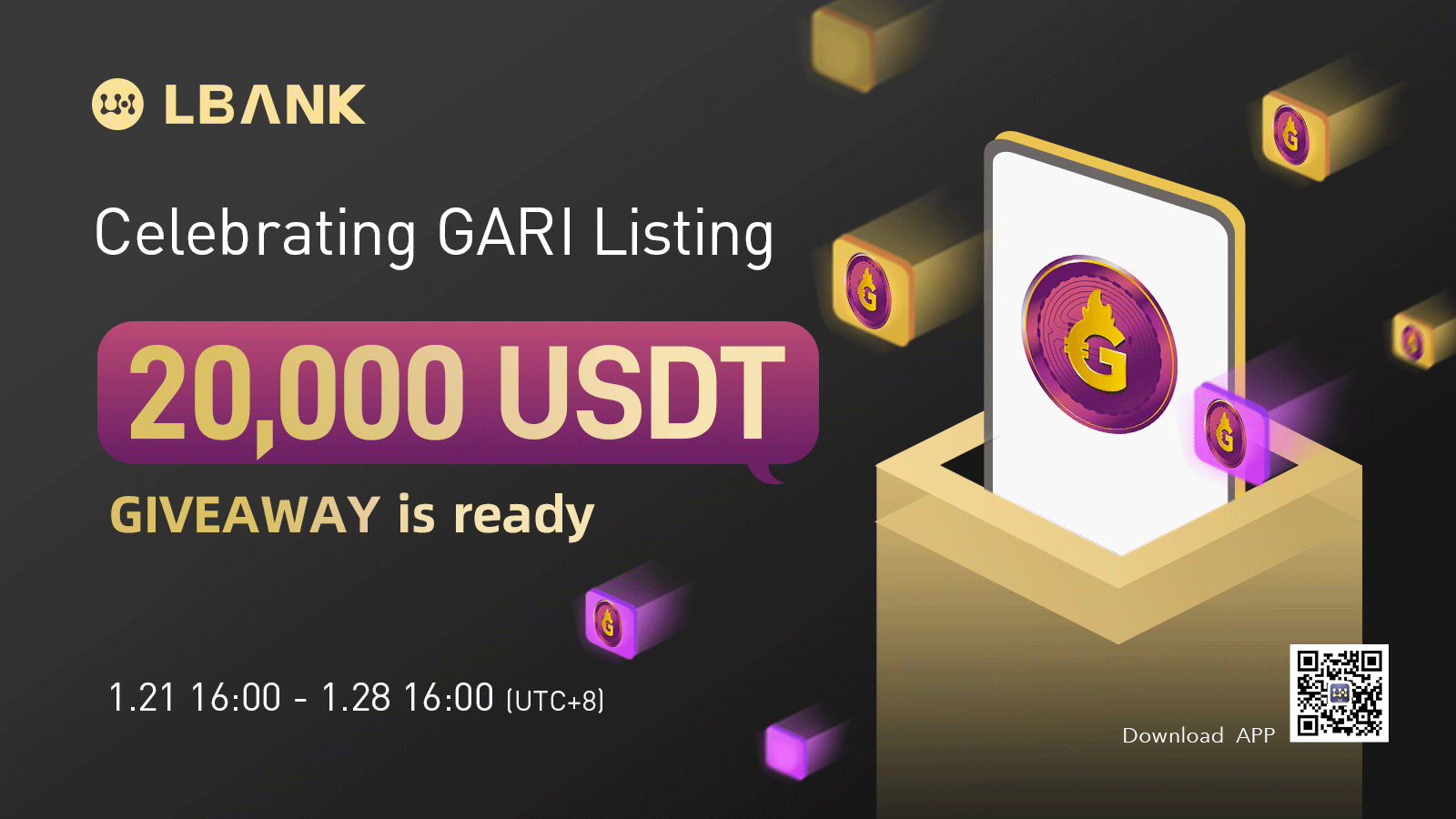 Period: 1.21 16:00 - 1.28 16:00 (UTC+8)
I.Rewards Pool of deposit airdrop: 5,000 USDT
Rules:
During the event, the user's net deposit amount is no less than $50 GARI, and then the user can share a 5,000 USDT prize pool, first come, first served, and the maximum reward for a single user is $200 USDT.
※ The calculated price is based on the average price of tokens during the event period.
II, Rewards Pool of trading competition: 15,000 USDT
Users will be ranked in terms of the total GARI volume traded on their LBank account (including both buy and sell orders) on GARI/USDT trading pair during the competition period. The top 10 users with the highest trading volume will be rewarded with the following prizes:
1st: 21% of the total prizes
2nd: 12% of the total prizes
3rd: 8% of the total prizes
4th-10th: split 35% of the total prizes (5% each)
Participation Rewards
During the events, all traders can share the remaining prize pool with a trading volume (including both buy and sell orders) at least $300 GARI will be eligible to participate.
Note:
Click here to download for iOS or Android
LBank community
Find us on:
Telegram: https://t.me/LBank_en
Twitter: https://twitter.com/LBank_Exchange
Facebook: https://www.facebook.com/LBank.info
Medium: https://medium.com/LBank
LinkedIn: https://www.linkedin.com/company/lbank
---
If you have problems, please contact LBank official email: service@lbank.info, and we will provide sincere, friendly and immediate service for you. We also welcome you to join LBank.info official English community to discuss the latest issue, (Telegram): https://t.me/LBank_en.