Dear LBank Users,
To celebrate the launch of Pix, a local payment method in Brazil, LBank and Banxa are jointly organizing the "Use PIX to Buy Crypto and Enjoy 0% Processing Fee With Banxa" activity.
During the activity period, users who buy crypto through Banxa - Pix on LBank will enjoy 0% process fees! Don't hesitate to buy your crypto at a lower price!
Activity Period:
Brazil time: May 20, 0:00(UTC-3) - May 31, 24:00(UTC-3)
How to Join:
Website:
Go to 'Buy Crypto' > 'Credit/Debit Card' > Buy Crypto with BRL > Choose 'Banxa' - 'Pix'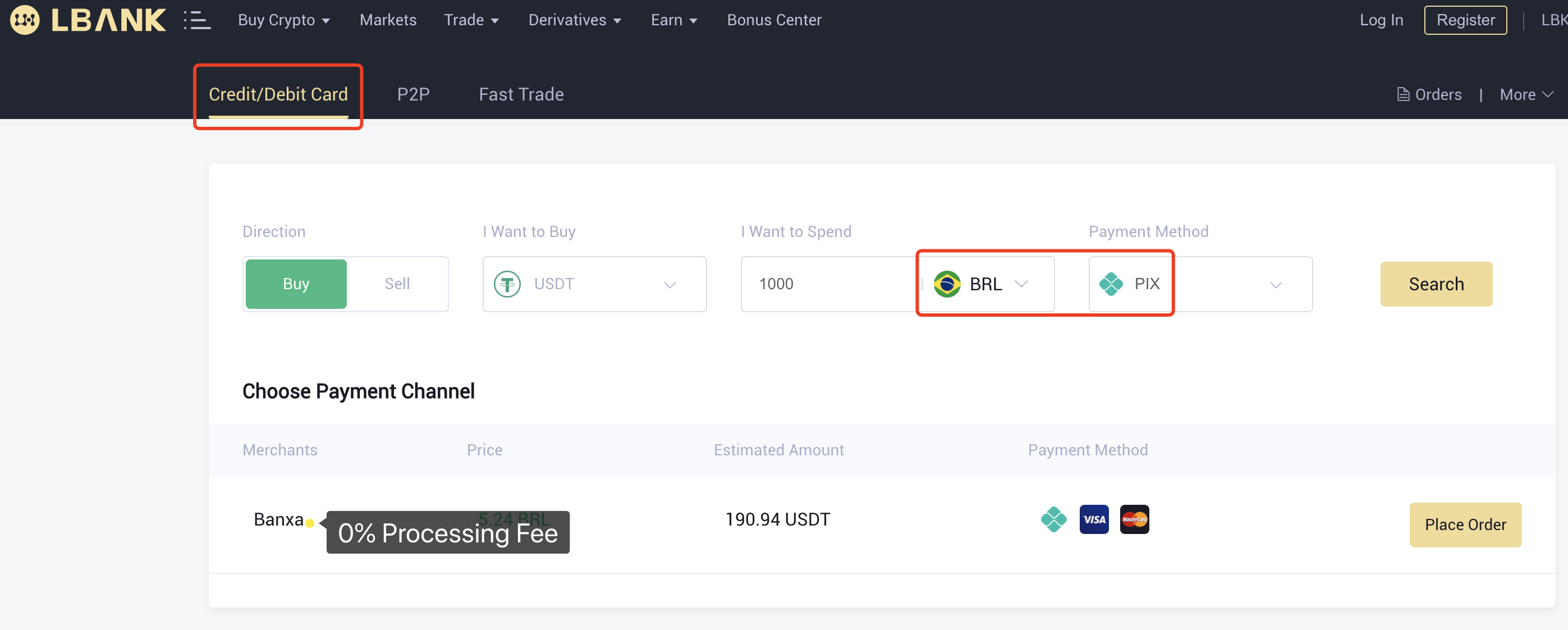 Application:
Go to 'Buy Crypto' > 'Credit/Debit Card' > Buy Crypto with BRL > Choose 'Banxa' - 'Pix'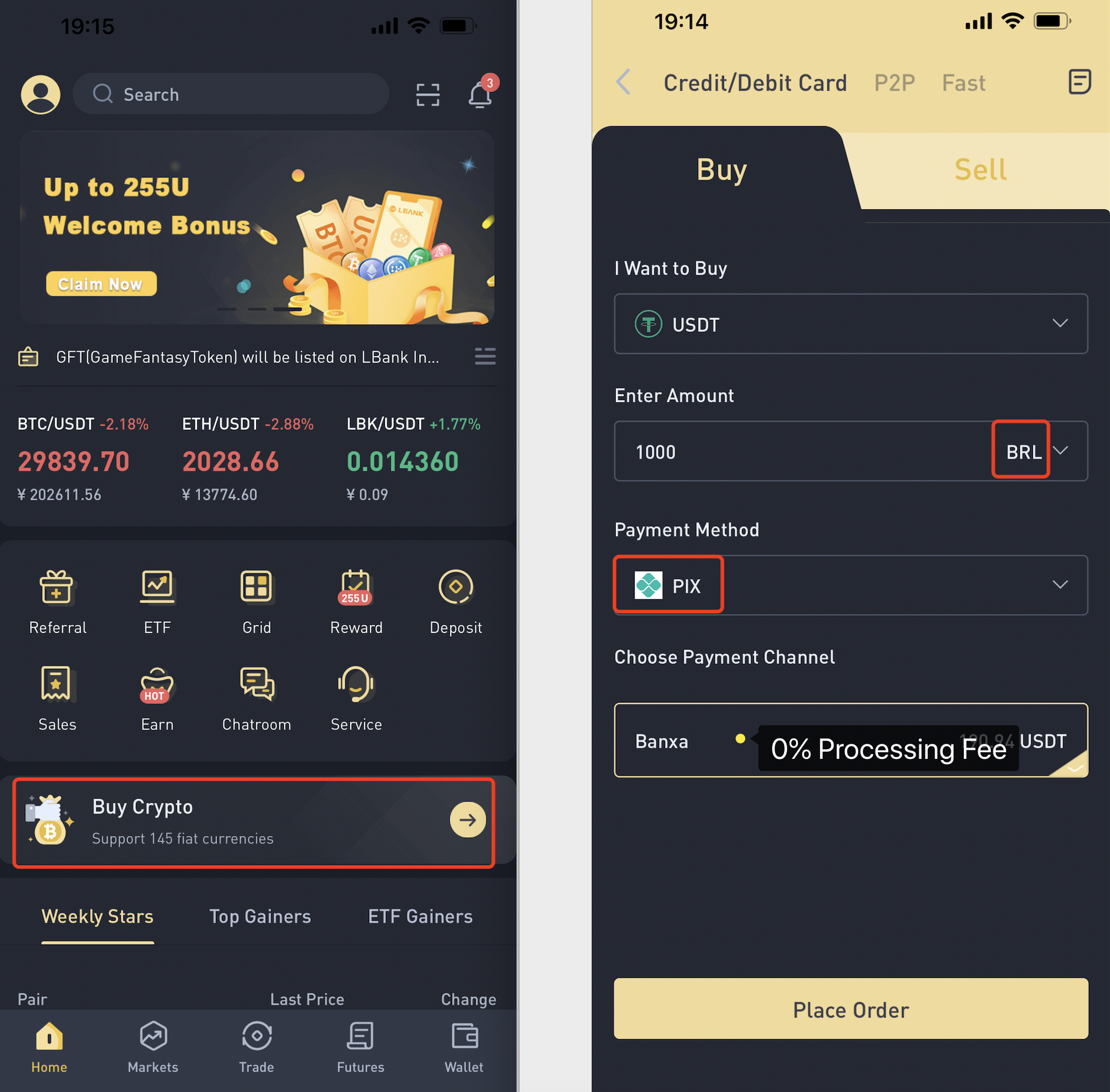 About Banxa
Banxa is the world's first publicly listed payment service company, powering a
world-leading fiat to crypto gateway solution for customers to buy, sell and trade digital
assets. Banxa's payment infrastructure offers online payment services across multiple
currencies, crypto, and payment types. Banxa now supports over 130+ countries and
more than 80 currencies.
Click here to download for iOS or Android
LBank Community
Find us on:
Telegram:https://t.me/LBank_en
Twitter:https://twitter.com/LBank_Exchange
Facebook:https://www.facebook.com/LBank.info
Medium:https://medium.com/LBank
LinkedIn:https://www.linkedin.com/company/lbank
---
If you have problems, please contact LBank official email: service@lbank.info, and we will provide sincere, friendly and immediate service for you. We also welcome you to join LBank.info official English commuGOPy to discuss the latest issue, (Telegram): https://t.me/LBank_en.